A Strategic Designer, I help organisations transform and innovate through systemic thinking and data informed change.
With over 20 years' experience, I've been working for global brands across industries and markets, in collaboration with leading design agencies and consultancies.
Leadership

Designing, building and leading teams is the defining element of my career.
From the very beginning of the web, when building teams was also about defining the taxonomy for the job, to setting up and leading agile teams for today's competitive landscape.
As a design leader for complex, global organisations, I contribute in definining the culture, methodology, and go-to market strategies as well as being an advocate for design-driven system thinking.
Strategic

Design
I've been working across the EU on business-defining projects
I've been helping organisations solving exciting challenges through the definition of strategies, business initiatives, and the design of products and services.
I support change within orgnaisations by applying system thinking and design thinking as tools to reframe challenges as well as facilitating buy-in from all stakeholders.
My analysis is data informed, and I foster a multidisciplinary, multicultural collaborative approach at all levels of the design process.
Experience
Design &


Product Direction
I design human-centered omnichannel products & experiences across industries and markets, for consumers and B2B solutions.
I've been working at the definition and design of solutions, helping brands succesfully communicate, establish and strengthen their relationship with a global audience.
Positions
I've been working for some of the major consultancies and design agencies, including the following.
2022 - present
Strategic & Experience Design Director / Product Director
Globant
Madrid, Spain
2017 - 2022
Strategic & Experience Design Director
Deloitte Digital
Milan, Italy
2014 - 2016
Service Design Director
Fjord
Milan, Italy
2013
Mobile Experience Product Owner
Mr. Green
Malta
2008 - 2010
Information Architect
Teachers TV
London, UK
2005 - 2008
Digital Projetcs Lead
Dorna Sports
Barcelona, Spain
Freelance gigs
Agency Republic
London, UK
Viaden
London, UK/Minsk, Belarus
Methodologies, Industries, Clients
Working with clients, I use methodologies and tools, such as Scenario Planning and Competitive Landscape Mapping & Benchmarking, Service Blueprints Mapping, Value Proposition Design, Envisioning Workshops, Field Research, Speculative Design, Rapid Prototyping Design, War Rooms Set Up & Facilitation, Customer Journeys Mapping, among others.
Automotive
Alfa Romeo
FCA
Ferrari
Jeep
Lamborghini
Maserati
Octo Telematics
Pirelli
Stellantis
Consumer Goods
Retail
Atelier Emè
Bata
Calzedonia
Danone
Eastpak
Illy
Intimissimi
Nike
Swatch
Tezenis
Tissot
Fashion &
Luxury Goods
Bulgari
Cucinelli
Poltrona Frau
Prada
Richemont
Financial Services
Agos
Bancomer
Bapr
BBVA
BCC
Cofidis
Eurobank
Fideuram
ING
Intesa Sanpaolo
Mediolanum
Banco Sabadell
Santander
Unicredit
Gas & Power
Utiilities
Engie
ENI
Eon
RePower
Sorgenia
Healthcare
Pharma
Boehringer Ingelheim
Jenssen
Menarini
Nobel Biocare
Pfizer
Insurance
Atradius
Fideuram Vita
Generali
Intesa Sanpaolo Vita
Sace
Media
Dorna Sports
Sky
Viaden
Virgin Fibra
Virgin Media
Travel & Leisure
Alpitour
Costa Crociere
Explora
MSC Cruises
Silversea
In the press
Il Sole 24 Ore - Tecnologia

Linköping University Electronic Press - ServDes2018. Service Design Proof of Concept, Proceedings of the ServDes.2018 Conference, 18-20 June, Milano, Italy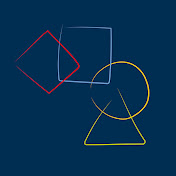 The Design Thinking for Business Observatory of the Politecnico di Milano was founded in 2017 and aims to be the point of reference for the community of innovators who adopt pioneering approaches like Design Thinking in creating value for their companies.